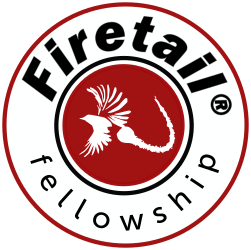 Thank you for your submission!
The first round of Firetail Fellowships is over.
We send a warm welcome to our first Firetail fellows! All of the projects have been truly inspiring and we look forward to offering a new set of opportunities very soon!
Missed the deadline? Let us know, we'll see what we can do to support your project!
Accepted projects will receive a full Firetail license and access to our expert support for up to one year

A decent idea for a student project or an ongoing project in the scope of
movement ecology
animal tracking
conservation
GIS
Other field of work? Let us know!
Eligible for students, PhD candidates, recent PhDs and non-profit organisation associates. If your project is backed by sufficient 3rd party or institutional funding to cover Firetail, we ask you to be fair and file a request there first.
an abstract of 250 to 400 words explaining the core idea, novelty, impact
1-2 figures explaining your ideas (optional)
few references to related work providing scientific context
Please include an affiliation, start and end date and supervisors (if applicable) for the project
Language: English or German
Decision notifications will be sent from

March 31st 2023