Firetail – Get more out of your data!
Products
Firetail supports high quality GPS tags which track and record movement patterns of animals.
GPS
View GPS points directly after download from tag in the field. Handles more than 500.000 GPS points.
Acceleration
Display more than 10M acceleration samples – time sychronized with GPS points.
Visualization
Firetail offers different visualizations and various options for processing tracking data. Select data by area, time period and more.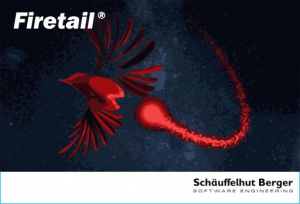 Your purchase will include:
Your personal full Firetail license, including upgrades for 12 months
The license is valid for 12 months, starting at the moment that the payment is confirmed
Firetail will be licensed to one single natural person
License bundles for institutes or companies should be requested here: support@firetail.de
A valid license key will be shipped after your payment is confirmed. We cannot provide refunds afterwards. A single Firetail copy will be shipped per order.
Please use our mail form. We are looking forward to receive your inquiry.
a